Alpha is pleased to announce that authors Theodora Goss, Tamora Pierce, and Scott Westerfeld will each teach for two days at the 2013 workshop.
Theodora Goss was born in Hungary and spent her childhood in various European countries before her family moved to the United States. Although she grew up on the classics of English literature, her writing has been influenced by an Eastern European literary tradition in which the boundaries between realism and the fantastic are often ambiguous. Her publications include the short story collection In the Forest of Forgetting (2006); Interfictions (2007), a short story anthology coedited with Delia Sherman; Voices from Fairyland (2008), a poetry anthology with critical essays and a selection of her own poems; and The Thorn and the Blossom (2012), a novella in a two-sided accordion format. She has been a finalist for the Nebula, Locus, Crawford, and Mythopoeic Awards, as well as on the Tiptree Award Honor List, and has won the World Fantasy Award.
Tamora Pierce has been publishing since the mid-eighties. Known for her powerful female heroes and her career as a writer for teens, it might be surprising for some to learn that her first quartet was originally one book written for an adult audience. The advice of her employer Claire Smith, soon to be her agent, led her to re-write The Song of the Lioness into four smaller books for teens, and the rest is literary history. Before she made a living as a writer, Pierce did everything from temp work to reviews of martial arts movies. She met her husband, Tim Liebe, while the two of them were working at a radio production company that wrote comedy and drama for NPR and some big city stations.
With almost thirty books in print, including the anthologies she's both participated in and written herself, it's no wonder she has a following all over world; her books have been translated into Japanese, Danish, German, Thai, Swedish, and are forthcoming in Italian. The last book in her Beka Cooper series, Mastiff, was released in November 2011.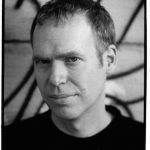 Scott Westerfeld has published some eighteen novels (5 adult, 13 young adult), the latest ones being in the Leviathan series, an illustrated steampunk retelling of World War I. He is also known for the Uglies series, set in a future where cosmetic surgery is compulsory at the age of sixteen, making everyone beautiful–whether they like it or not. He was born in Texas and currently lives in Australia, but spends Northern summers in the US. He is married to YA fantasy author Justine Larbalestier.